CARIN MINCEMOYER
Carin is a sculptor and installation artist who currently lives and works in Pittsburgh, Pennsylvania. In much of her recent work, she has utilized recycled materials such as Styrofoam and plastic packaging to create works that examine the often contradictory needs and desires that we look to the natural world to fulfill.
Carin's work is an investigation of desire and the means by which people attempt to attain the objects of their longing. Most recently, she has focused on the issue of how we relate to what is commonly considered "nature".
She's particularly interested in the contrasting set of desires that we often expect the "natural," or non-human, world to fulfill. For various reasons, many people look to nature to find a sense of meaning in their lives. At the same time, it is also a source of valuable resources and materials. In technologically developed societies like ours, which have gained a great deal of mastery over their environment, nature provides the fodder for two contrasting fantasies: further domination over the earth, and making contact with the pure, unspoiled origins of our existence.
Carin strives to create sculptures and environments that operate in an in-between place - rather than attempt to assert a particular viewpoint. She creates opportunities for heightened perception of our daily predicament.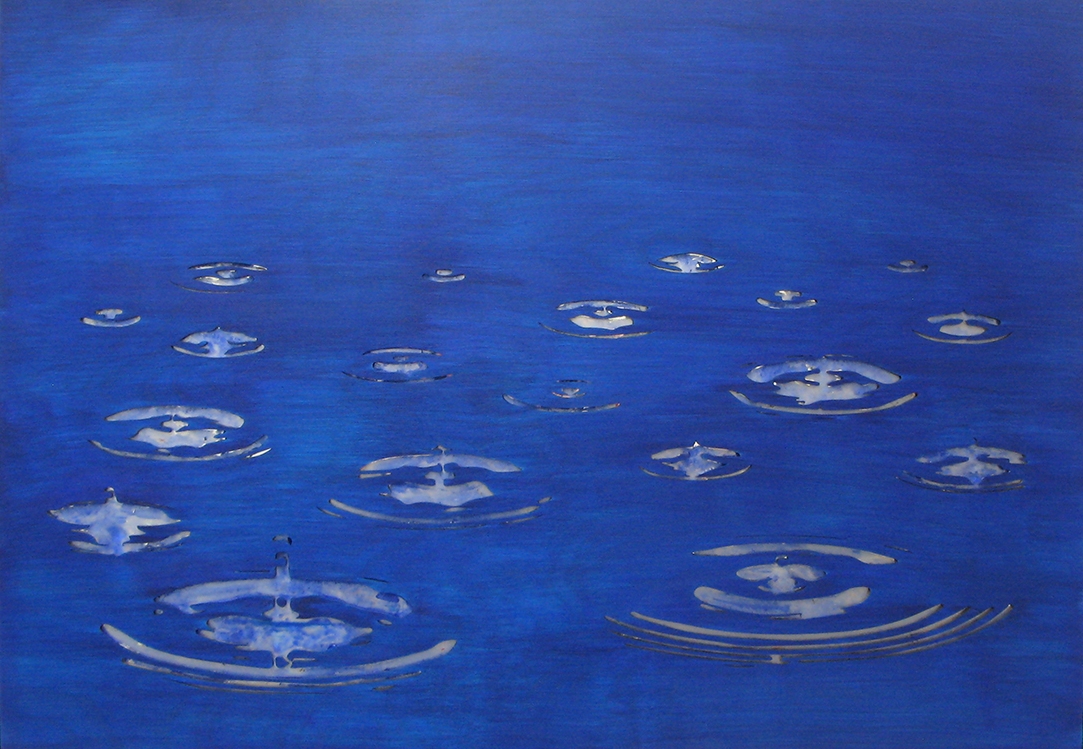 "Pool, Blue" oil on laser cut wood with mirror, 22" x 31.5"